11heads Automatic straight line edge chamfering machine
11heads Automatic straight line edge chamfering machine
The 11heads Automatic straight line edge chamfering and thicknessing machine is suitable for rough grinding, fine grinding and polishing of the straight bottom edge of flat stone such as marble, granite, quartz stone, rock slab and so on.
The straight line edging machine adopts stepless speed regulation, and the crawler type rubber clip transmits the stone. According to the stone size guide rail, it can be synchronously lifted and lowered, and the motor's lifting forward and backward is adjusted by using an electric switch.
The edging machine is highly efficient and environmentally friendly, and the automated production mode adopted can meet the needs of customers for the production of stone wire types, and the processed products meet national and export standards.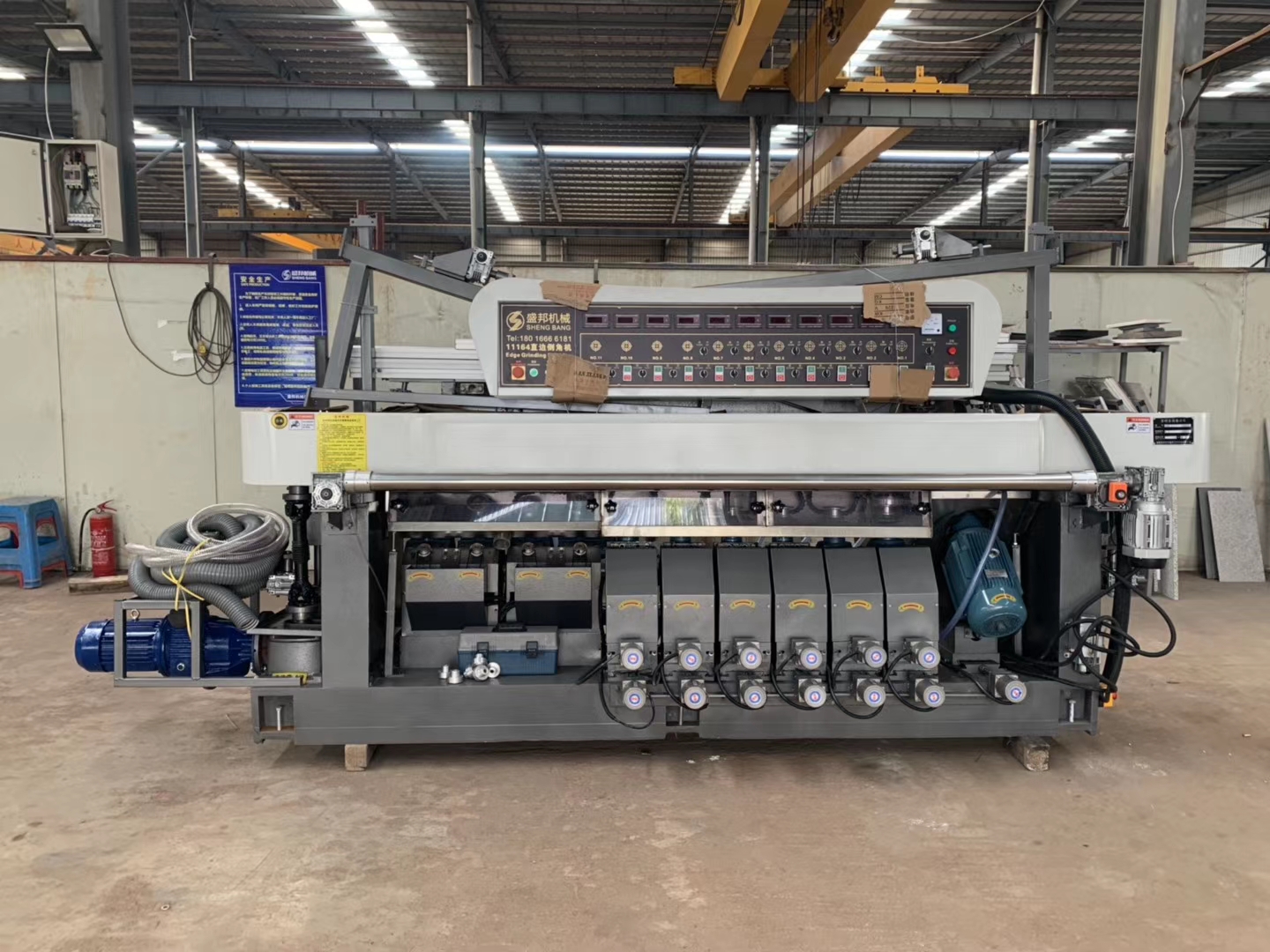 11heads multi-function automatic straight edge chamfering machine is suitable for the straight bottom edge of marble, granite, quartz stone, rock slab and other flat stones, thickened straight edge, 45 degree chamfer, seamless back cutting, begonia angle back cutting ( The first and second motors can be equipped with saw blades, and the back cutting and side polishing can be completed at one time. French edge, foot line, slotting and polishing (chicken mouth edge) and other straight edge processing. Straight edge grinding, chamfering, grooving and forming, rough polishing and fine polishing can be processed automatically at one time.
Product Features
The machine grinding wheel adopts water-grinding piece and is equipped with snail buckle interface. The refueling is quick and convenient, the water mill removes dust, reduces dust pollution, and greatly improves the working environment.
The electric adjustment motor moves and lifts back and forth, saving time and improving efficiency.
No. 1 motor is 5.5KW, (45 degrees obliquely placed, with a diameter of 300 saw blade to process the reverse side of the stone)No. 2 and No. 3 forming motors 4KW, No.4-7 polishing motors 3KW (No. 4-7 motors are placed vertically, and the processing bottom is polished),No. 8-11 chamfering motors are all 3KW (No. 8-11 motors are placed 45 degrees obliquely, processing stone front chamfering).
The guide rail can be lifted synchronously, and is not limited by the size of the stone. The minimum processing size is 10-80mm*50mm.
The automatic production mode adopted by the machine can meet the needs of customers for the production of stone wire type, and the finished products meet the national and export inspection standards.
Adopting infinitely variable speed, the feeding speed and the amount can be adjusted during the working process. The maximum processing speed is 5m/min. The normal use of the machine is equivalent to 15 people working in normal stone processing, and the process defects caused by the workers are eliminated.
Technical Parameter
| | |
| --- | --- |
| Feed output speed | 0.8m-5m/minute |
| The minimun processing size of stone | 10-80mm*80mm |
| Total power | 40KW |
| Body weight | 3800KG |
| Boundary dimensions | 7500mm*1200mm*2000mm |
Finished products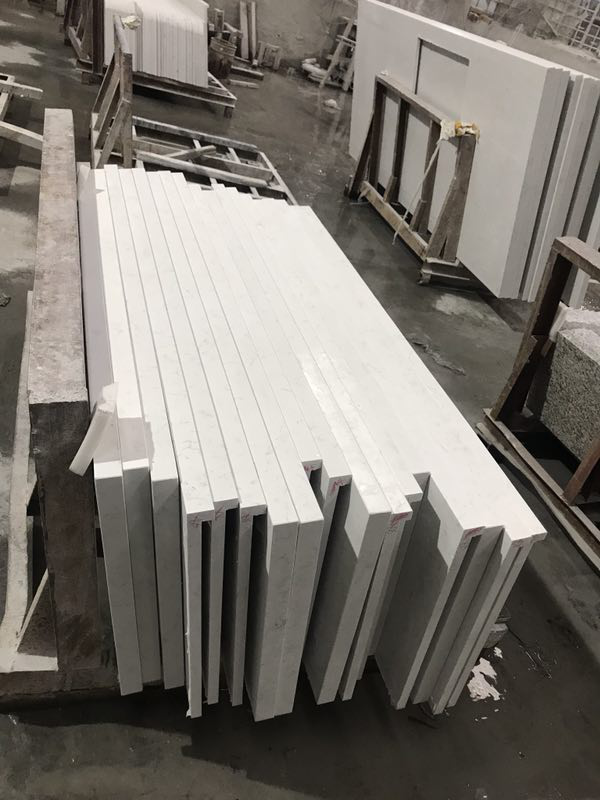 Quartz double-sided chamfering with bottom edge polishing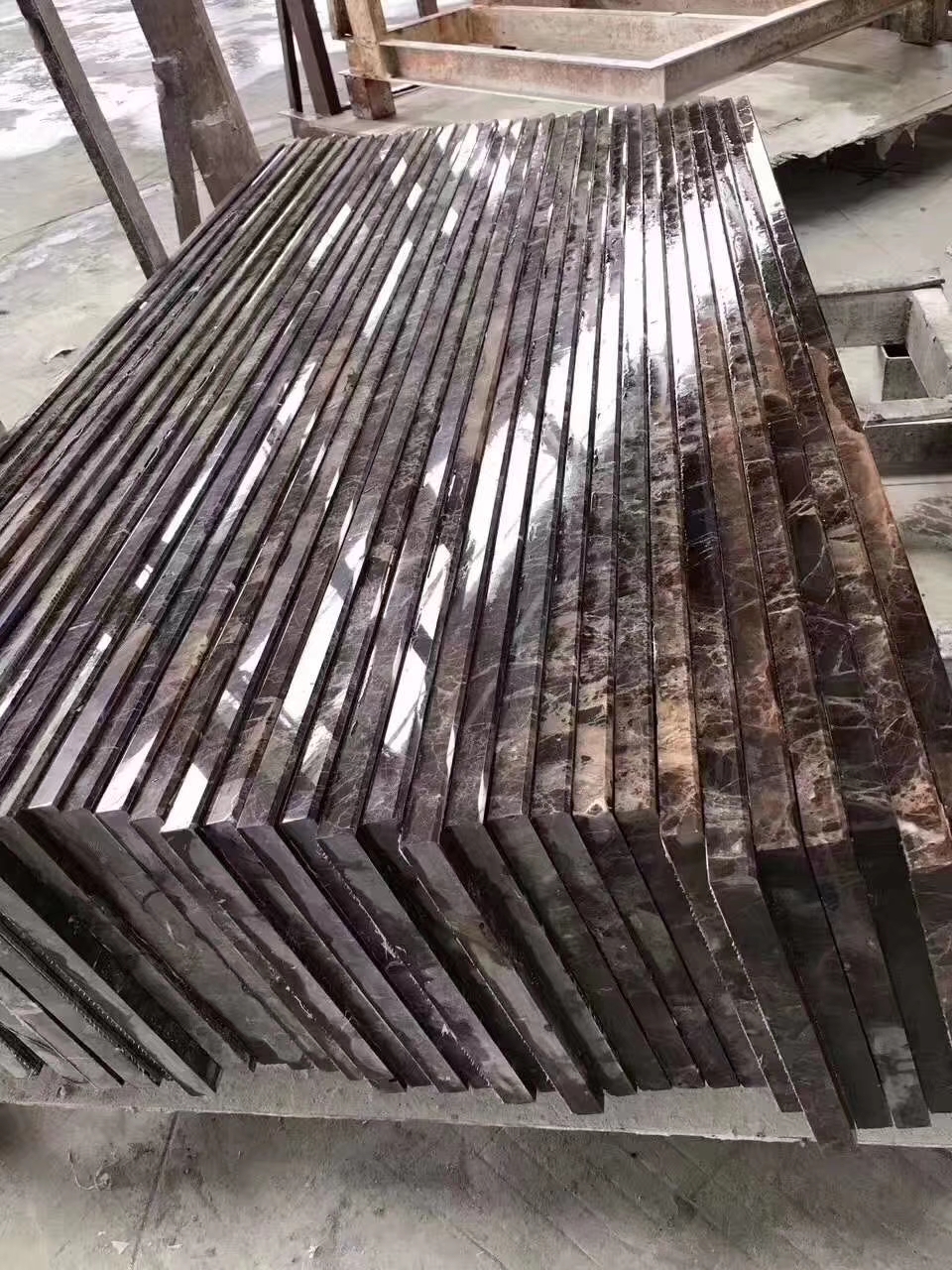 Marble chamfer with polished bottom edge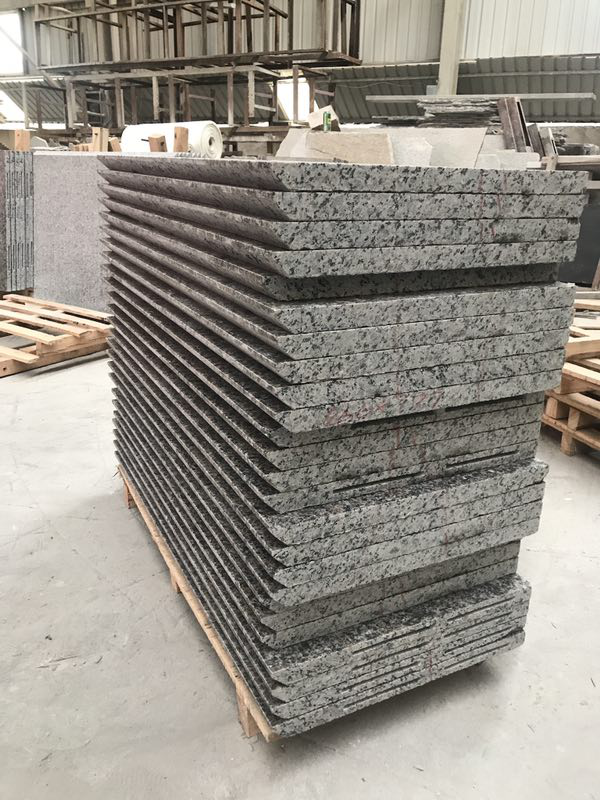 Granite 45 degree back cutting